Every horse is different. Every rider is unique. And so are their journeys together.
Cavalor – empower your ambition
From the first steps in the world of equestrian sport to the ultimate partnership of horse and rider: we are here to accompany you on your journey. We assist you in making the right feed decisions to bring out the best in you and your horse. Not as a quick fix, but with a view to the horizon.
We're committed to good health inside and out. Our products are created to meet the needs of your horse in any sport, any phase of life, and any specific requirements.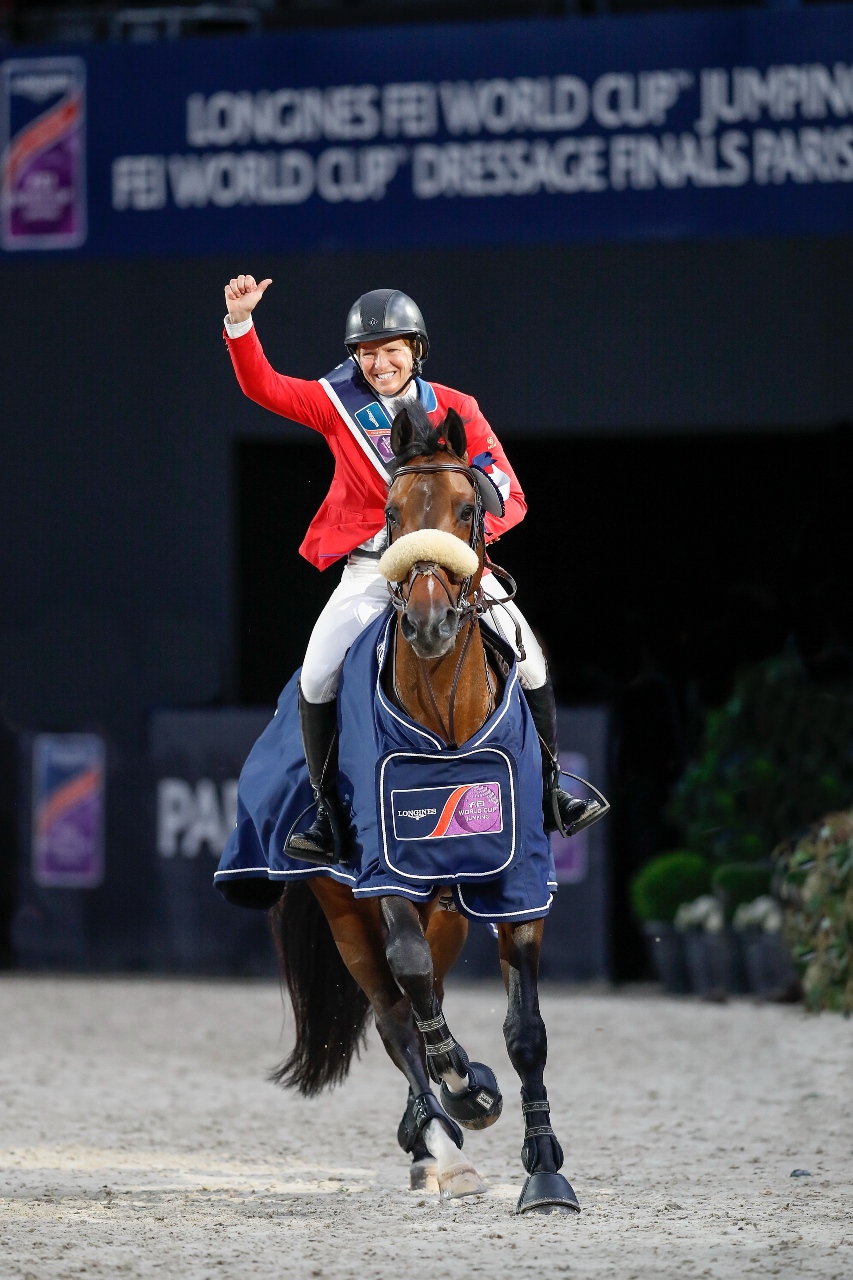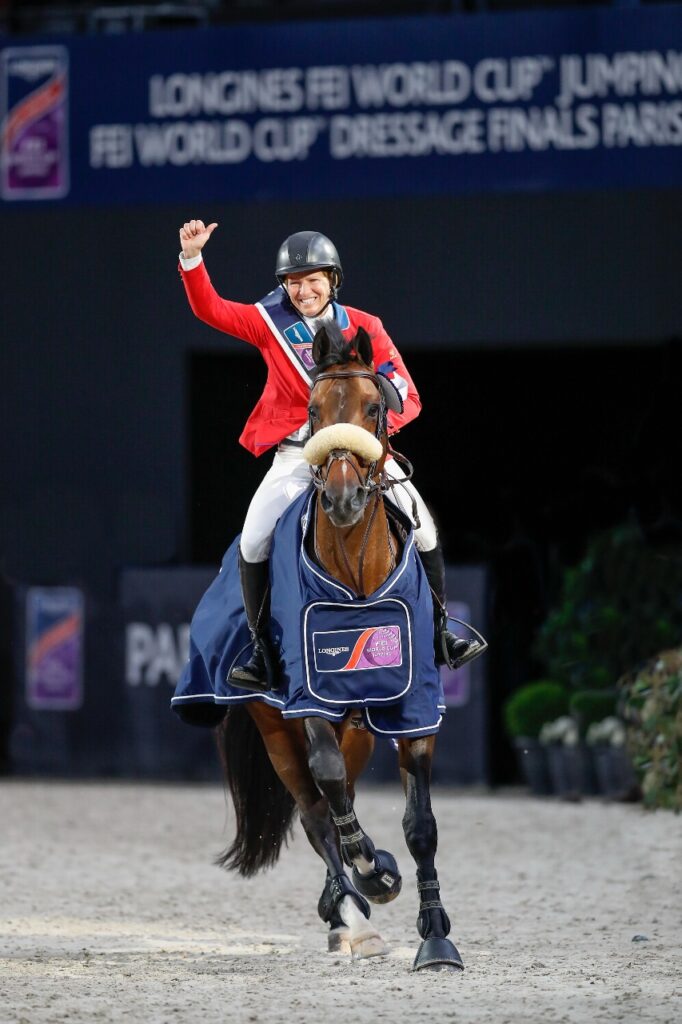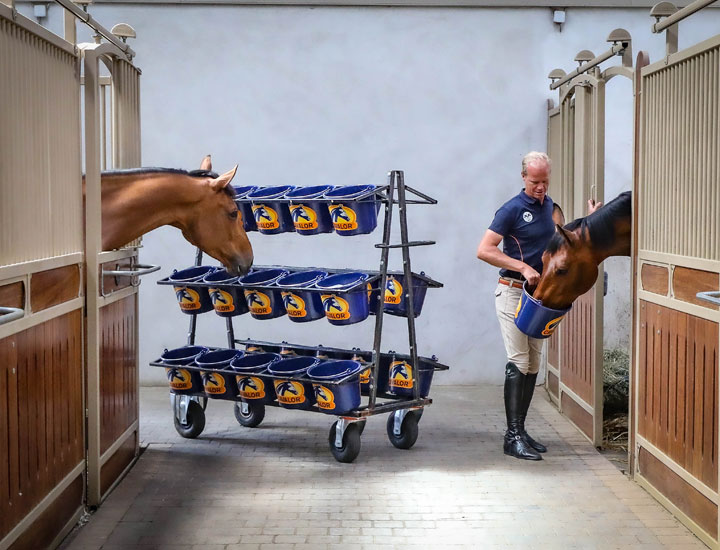 WE THRIVE WITH INSPIRATION.
WE GO FURTHER WITH DEDICATION.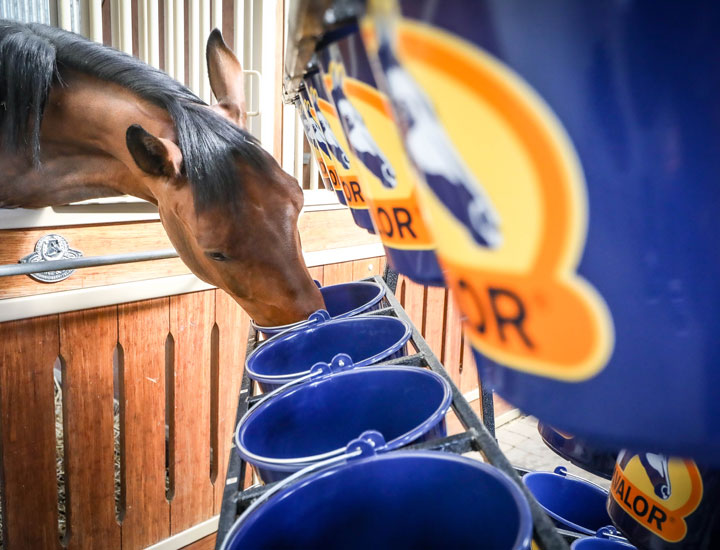 Ambition is what drives us and makes us grow. All of us. At Cavalor, we challenge ourselves to gain more knowledge and improve continuously. That's how we develop our products; every product is borne of a rational and unique view on equine feeding and care – supported by scientific research and driven by the desire for the health of the horse and the meeting of its needs.
Every horse is different. Every rider is unique. As are their ambitions. We are here for all equestrian athletes. We are Cavalor, a part of your team. We are here to empower your ambitions.
Rations tailored to your horse
Every horse is different and has different needs. That's why it's important to support them with the right means to keep them fit for sport. Thanks to Cavalor, we and our horses can count on a complete range of quality products that deliver visible results.
You really notice a difference
A lifetime with horses is a lifetime of learning. This means that, despite my long experience, I still sometimes see challenges in providing my horses with the right feeding and care. It is wonderful that I can depend on Cavalor's expertise. They offer sound advice on proper nutrition and care to allay my concerns. You really notice a difference!
What you eat is what you are. I really believe that, which is why I think it is important that my horses get the nutrition and care they need. I know that Cavalor's nutritionists are always ready and able to help.
Nutritional knowledge and experience
In a team, everyone has their own speciality. Cavalor brings nutritional knowledge and experience to my team. I can rest assured that our horses always get the best and look their best, so I can focus on my riding and training.
My ambition is seeing results in a great feed program which makes my horse focus, healthy and give me her best. Fiber Force, Superforce & Perfomix provide health and energy for my horse and do not make my horse hot! Change now to Cavalor for a happier healthier horse. Watch your horse change before your eyes to a better athlete!
Cavalor makes good quality feeds and supplements and also gives good advice. It is nice to have a nutritional partner seeing that our horses can deliver optimum performance in competition. And not worry about doping substances.
The best nutrition available
Quite simply, it's the best nutrition available for sport horses. The horses love it, they eat it incredibly well, and its health and performance benefits are beyond obvious.
Equestrian sport is a team sport
Equestrian sport is a team effort. Horses and riders are important, but so are the teams behind the scenes. That also includes the nutritionists at Cavalor. It is important that they are there to help our horses, because when you want to achieve something, all the pieces of the puzzle have to fit together.
A happy and healthy athlete needs good nutrition. That goes for both horses and riders. Cavalor really knows what horses and riders need. That's why I like working with them. I can always rely on their quality, wherever I am in the world with my horses.
A good diet is just as important as good training
A good diet is just as important as good training. The right combination for success! The team at Cavalor is made up of real specialists, and you can see this in their advice and products. We enjoy working with Cavalor and are very satisfied with their feeds, supplements, and care products.
The right solution for every horse